There are many products and techniques available for patients who want to achieve a brighter smile, and with so many options available, it can be difficult to choose the method that is right for you. The best way to begin any teeth-whitening regimen is to schedule an appointment and talk to your doctor about the differences between in-office professional whitening and at-home whitening.
---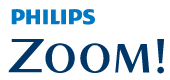 You deserve a bright, confident smile. Professional, in-office teeth whitening with Philips Zoom is safe, simple, and one of the fastest ways to improve the beauty of your smile. Plus, Philips Zoom is championed by dentists and patients as a pain-free, easy process.
Zoom WhiteSpeed Light-Activated Whitening System
The Zoom Chairside Light-Activated Gel greatly accelerates and enhances the whitening process, and delivers the dramatic results you will love. Along with the all-new Whitening LED Accelerator, your teeth can become up to eight shades lighter in just 45 minutes!
The gel and light work together gently to break up the stains on your teeth, while leaving the structure of your teeth unchanged. After just three 15-minute applications in one hour, you rinse and the treatment is complete, leaving you with a brighter, whiter smile.
Is Philips Zoom right for you?
Almost anyone can benefit from teeth whitening, though the treatment may not be as effective for some as it is for others. Zoom achieves the greatest success in treating yellow staining from aging, tobacco, dark cola, tea, coffee, or red wine. If your teeth have gray shading from tetracycline or other chemicals, you may still see improved results, though they may be less dramatic. Your dentist will be able to determine the ideal level of whitening for your individual smile during your personalized shade assessment.
A beautiful, sparkling smile can give you a whole new outlook on life. Contact us today to schedule an appointment for Philips Zoom whitening!
---

Many factors, including dietary habits (drinking coffee, tea, soda, and red wine) and certain medications, affect the whiteness of your smile. Tooth whitening is an affordable and effective way to combat common causes of tooth discoloration while boosting your self-confidence and improving your appearance.
Opalescence offers a wide range of tooth whitening products designed to brighten your smile. With custom designed take home, on-the-go, and in-office options, Opalescence Tooth Whitening Systems accommodate all lifestyles and budgets.
Prescription-strength Opalescence Tooth Whitening Systems are stronger and more effective than over-the-counter teeth whitening products, and are only available through your dentist.
Get more confidence in your smile with the Opalescence Tooth Whitening System
Safe
Opalescence Take Home Whitening Gels are only available through your dentist. While using the Opalescence Tooth Whitening System, your dentist will supervise your treatment from initial consultation through completion. The special whitening gel will not affect your gums, and in many cases can help improve your oral health by strengthening tooth enamel, decreasing sensitivity, and offering increased cavity prevention.
Effective
Powerful, prescription-strength Opalescence Take Home Whitening Gels are available in varying strengths depending on your dental needs. Opalescence Take Home Whitening Gels can provide results after just one night, although results may vary and can take up to a week before you experience noticeable changes.
Customized
Opalescence Take Home Whitening Gels are delivered through customized bleaching trays designed to fit your unique smile. Your dentist will create your personal trays from an alginate impression of your mouth; this customization is part of what makes Opalescence Take Home Whitening Gels so effective.
Further customize your Opalescence Take Home Whitening Gel experience by choosing from the five different treatment options: Opalescence, Opalescence® Treswhite Supreme™, Opalescence® BOOST, and Opalescence after-care toothpastes, toothbrushes, and OpalPix®. Talk with your dentist about what options are available to you.
Please contact our practice to schedule a consultation, or visit www.opalescence.com to learn more about the Opalescence Tooth Whitening System.